New perches are scary!
Flock of suspicious cockatiels huddle together to keep an eye on the scary new things in their cage.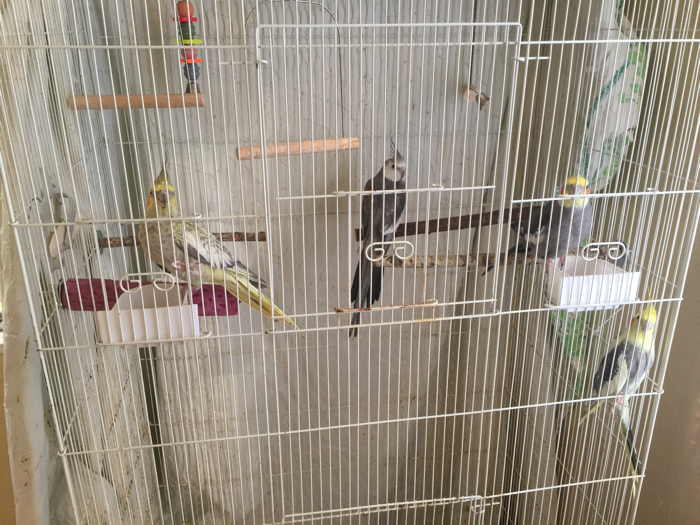 They quickly changed their minds and thought the new perches were great.
Short little attention spans.
New Perches are Scary is a post written by Jen Thorpe on Book of Jen and is not allowed to be copied to other sites. The photo in this post is not allowed to be posted on other websites.
If you enjoyed this blog post please consider supporting me at PayPal.me. Thank you!