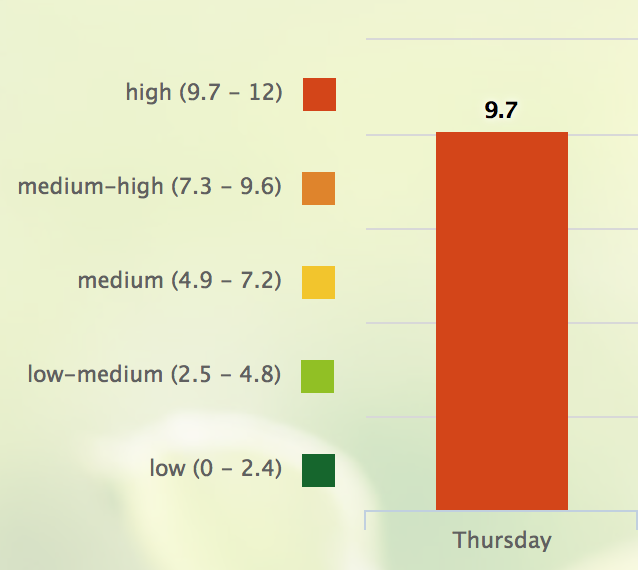 Today, the pollen count is 9.7. I woke up kind of sick from allergies and it took a really long time for me to mentally wake up.
Then, I read in the news that the U.S. dropped "the mother of all bombs" on Afghanistan – and is considering shooting missiles at North Korea.
So, I went outside with my husband, even though the pollen count was too high for me. We played Pokémon GO until I got tired and his phone ran out of energy.
I am going to be super exhausted for the rest of the night because I walked far (for me) in 9.7 pollen count weather.
I've no idea how long this awful Spring Pollen Season will last, so I'm trying to make the best of it.