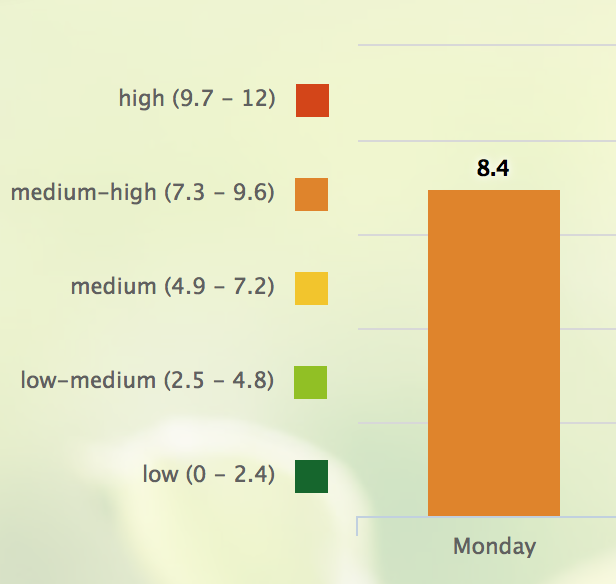 Today's pollen count is 8.4. It's not ideal, but it could be worse, so I guess it will have to do.
I'm somewhat productive today. I managed to get some paid work done and I didn't need a nap.
All day, the sky has been overcast and threatening rain…that never came.
Rain would be good.