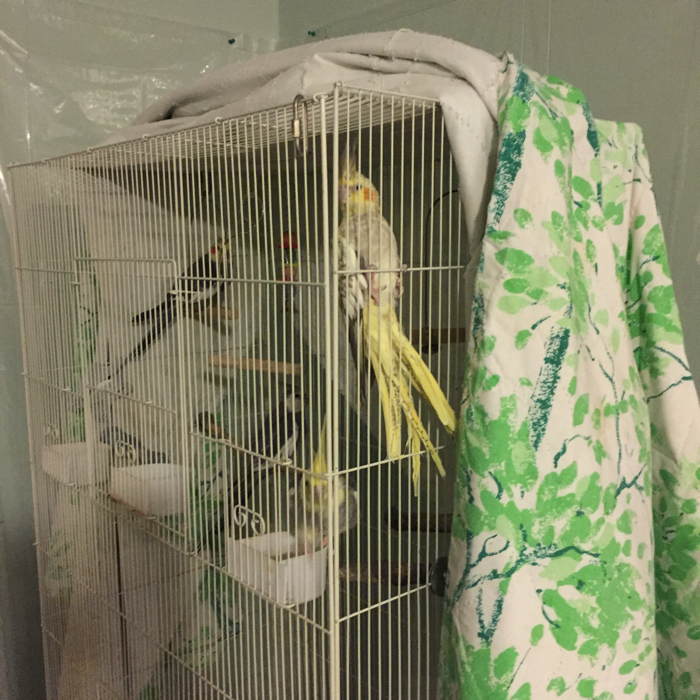 Poke is on to us.  This photo was taken shortly before we moved the birdcage into a warmer room.
This post was originally posted on Tumblr and later on Book of Jen. It is not allowed to be posted to other websites.
If you enjoyed this blog post please consider supporting me on PayPal.me. Thank you!