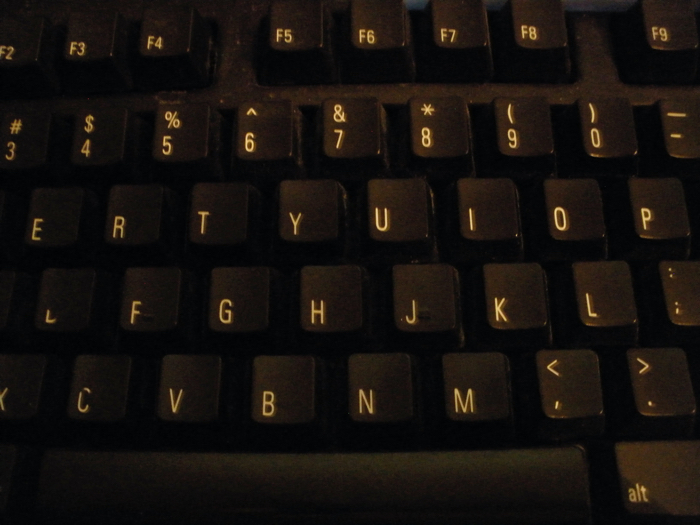 I started freelance writing in 2010, after abruptly losing my job. I came home from work one day and found an unexpected letter in my mailbox that came from my employer. The letter informed me that tomorrow would be my very last day of work.
This led to an extremely emotional day in which I went to work and questioned the boss about the letter. I was upset, and angry, and stressed out about suddenly losing my job. The boss herself was unnerved. "Oh. You weren't supposed to receive that letter until tomorrow," she informed me.
The boss told me that the position I had required specific skills, and that I did not have those skills. I asked what those specific skills were. The boss answered, "Specific skills."
The sudden job loss spawned an unwanted adventure in unemployment.
One good thing came from that horrible experience. I ended up starting a new career as a freelance writer. I responded to an ad from a company that wanted to hire people to write blogs for their websites. Things worked out well, and they became a regular client — offering work every month — and paying on time. A few years later, I found more regular freelance writing work from a different company.
Not all of my experience in freelance writing has been positive. There was a person who was paying me by the blog post, but not paying me for all the times he called me with additional instructions. There was a person who requested a writing sample and then posted it on his website without paying me. I learned that sending an invoice, in an email that clearly stated I had taken screenshots of my unpaid work on his website, results in payment.
Freelance writing is an adventure. It comes with the freedom of making my own hours, taking a vacation whenever I choose, and working from home. There is no dress code to adhere to at home. I often work while wearing pajamas.
The difficult part is that freelance writing can be "feast or famine". There are times when I have plenty of work to do. There are times when things dry up and I start worrying about the bills that need paying. There is no guarantee of income from one month to the next.
My newest adventure in freelancing starts here on Medium. With effort, and a little bit of luck, my hope is that writing on Medium will generate enough money to fill in the gaps between the famines and the feasts.
This post was originally posted on Medium on March 16, 2018. It was the very first thing that I wrote on Medium.
Adventures in Freelance Writing is a post written by Jen Thorpe on Book of Jen and is not allowed to be copied to other sites.
If you enjoyed this blog post please consider supporting me on Ko-fi. Thank you!