This is Az-Lo. I got him because I have a 2018 BlizzCon Ticket (which comes with the Virtual Ticket). Az-Lo is one of the BlizzCon 2018 Virtual Ticket items.
The flavor text on this pet says: Too short to dunk.
Az-Lo is the only Diablo III item that comes with the Virtual Ticket (and/or the BlizzCon 2018 ticket). The way I found out that I had been given an Az-Lo pet was when an Achievement popped up on my screen.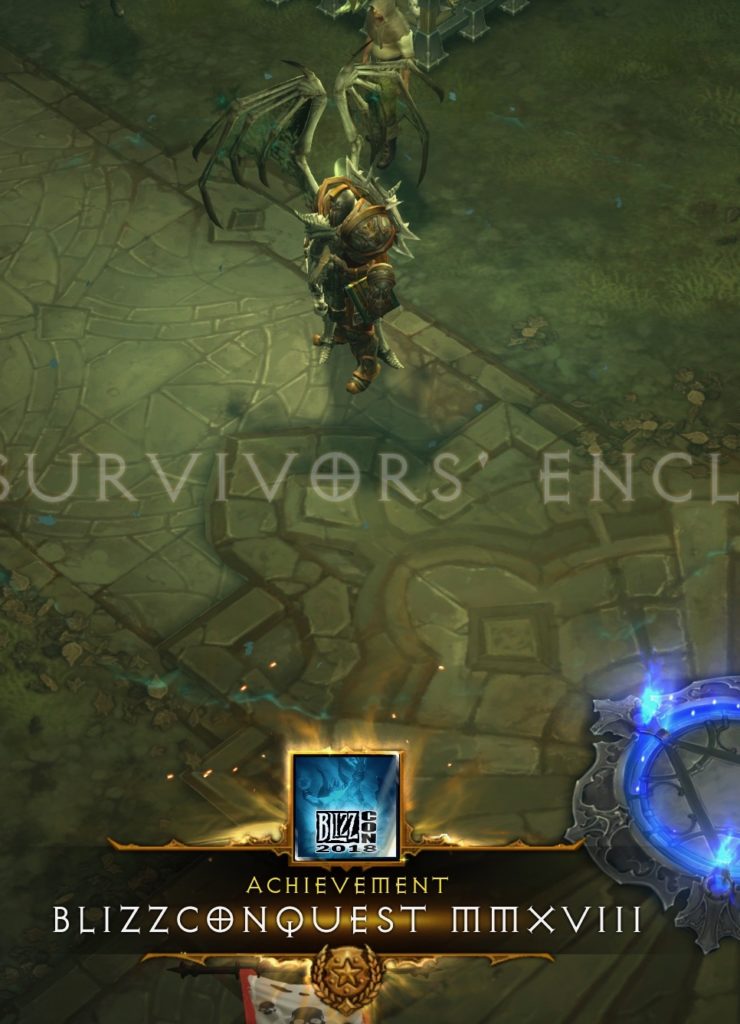 The Blizzconquest MMXVIII is a Feat of Strength Achievement.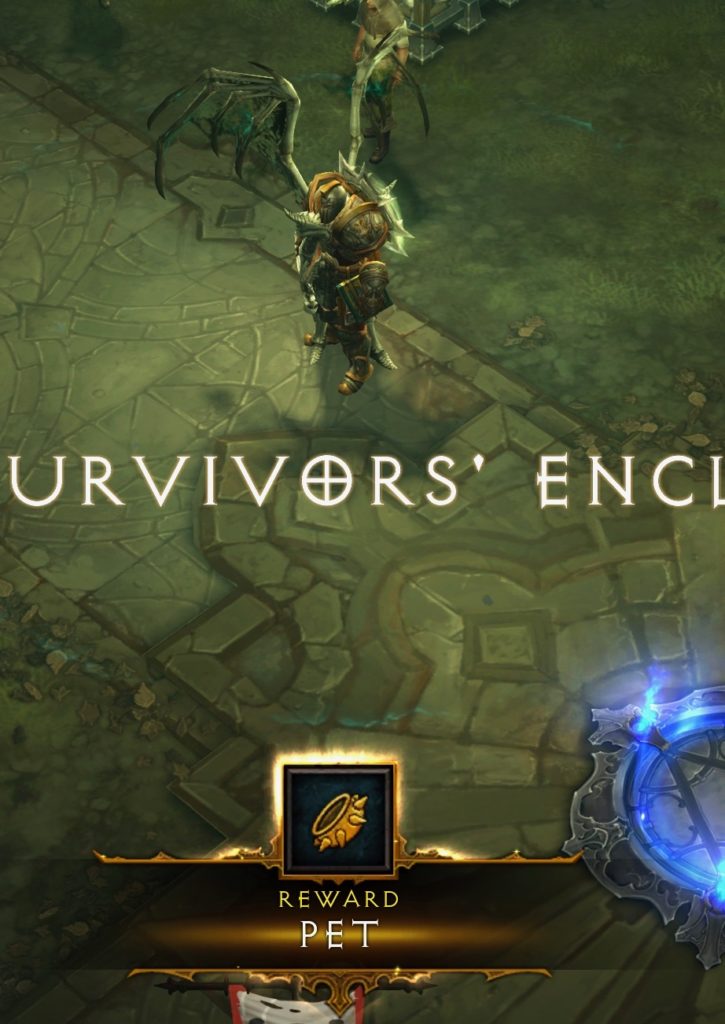 Players who earn this Achievement unlock a Pet Reward.

Blizzconquest MMXVII: Be a part of BlizzCon 2018.
Players can equip Az-Lo by going to their Wardrobe and finding him somewhere among their other pets. Az-Lo looks like a mini Azmodon.
Here's a screenshot of Az-Lo following around my Season 15 Necromancer and her follower, Kormac the Templar.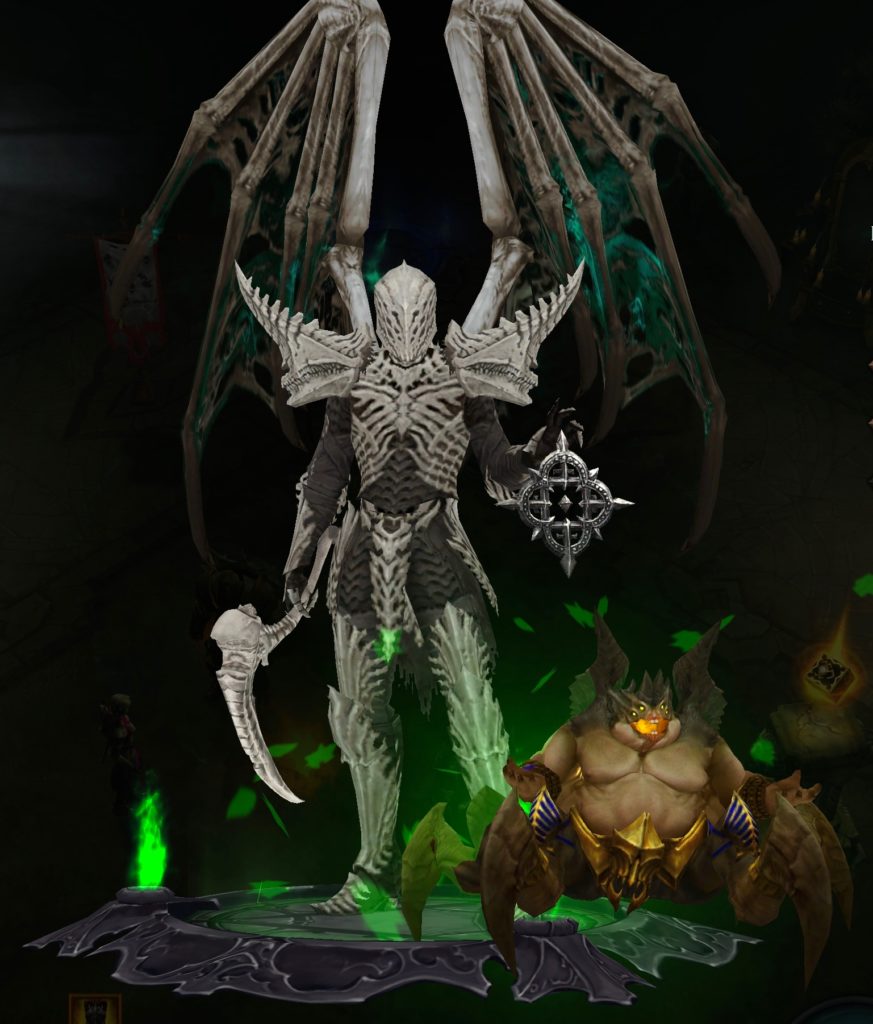 Here is a better look at my Season 15 Necromancer with Az-Lo. I think Blizzard did a good job with this pet. He has a lot of details, and looks very much like Azmodon. Az-Lo will pick up gold for you, just like all the other pets do.
Az-Lo is a post written by Jen Thorpe on Book of Jen and is not allowed to be copied to other sites.
If you enjoyed this blog post please consider supporting me on Ko-fi. Thank you!