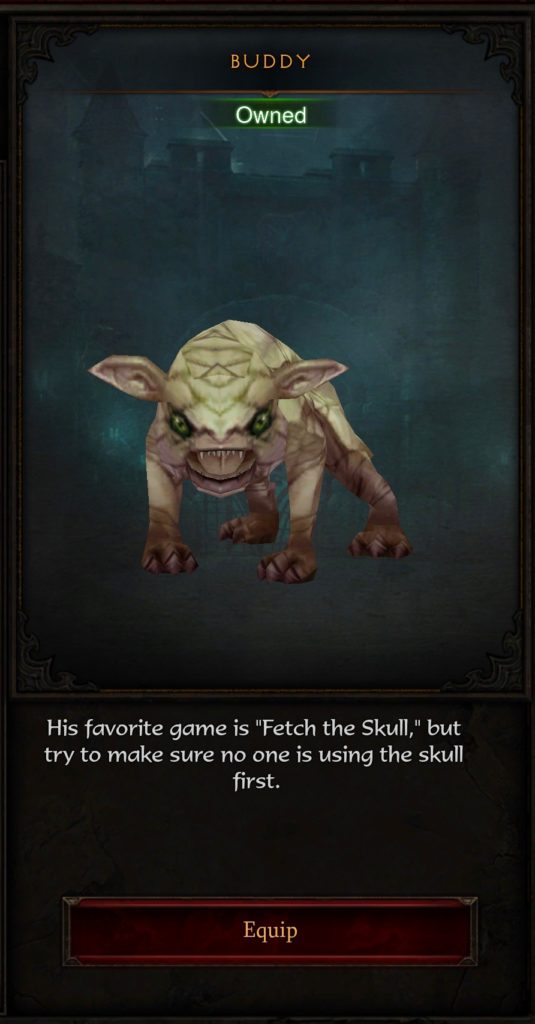 This is Buddy. I got him from a Menagerist Goblin, but cannot remember exactly when. Diablo Wiki says that Buddy was added in patch 2.4.1. The Diablo III website says that Patch 2.4.1 went live on April 26, 2016.
The flavor text for this pet says: His favorite game is "Fetch the Skull," but try to make sure no one is using the skull first.
I got Buddy from a Menagerist Goblin. Kill the Goblin, and he will drop a pet (that you don't have yet.) The item dropped appears to be a Legendary item. Put it in your stash, go back to town, and click on it. The pet will end up in your Wardrobe.
The flavor text on the Buddy item says: A hound. Of sorts.
Here's Buddy, patiently waiting for my Barbarian to get done handing Blood Shards to Kadala. As you can see, Buddy is a rather large pet. He's easy to spot both in town and in battle.
Like other pets, Buddy will pick up the gold that drops on the ground so the player doesn't have to do it themselves.
Buddy is a light color, but doesn't blend into the snowy areas of the game. I like the way the shadows in this screenshot turned out.
Buddy is a large pet. I tend to use him when I'm playing a Barbarian. If Buddy brings back a skull, that is currently being used by someone else… I feel like a Barbarian could convince Buddy to drop it.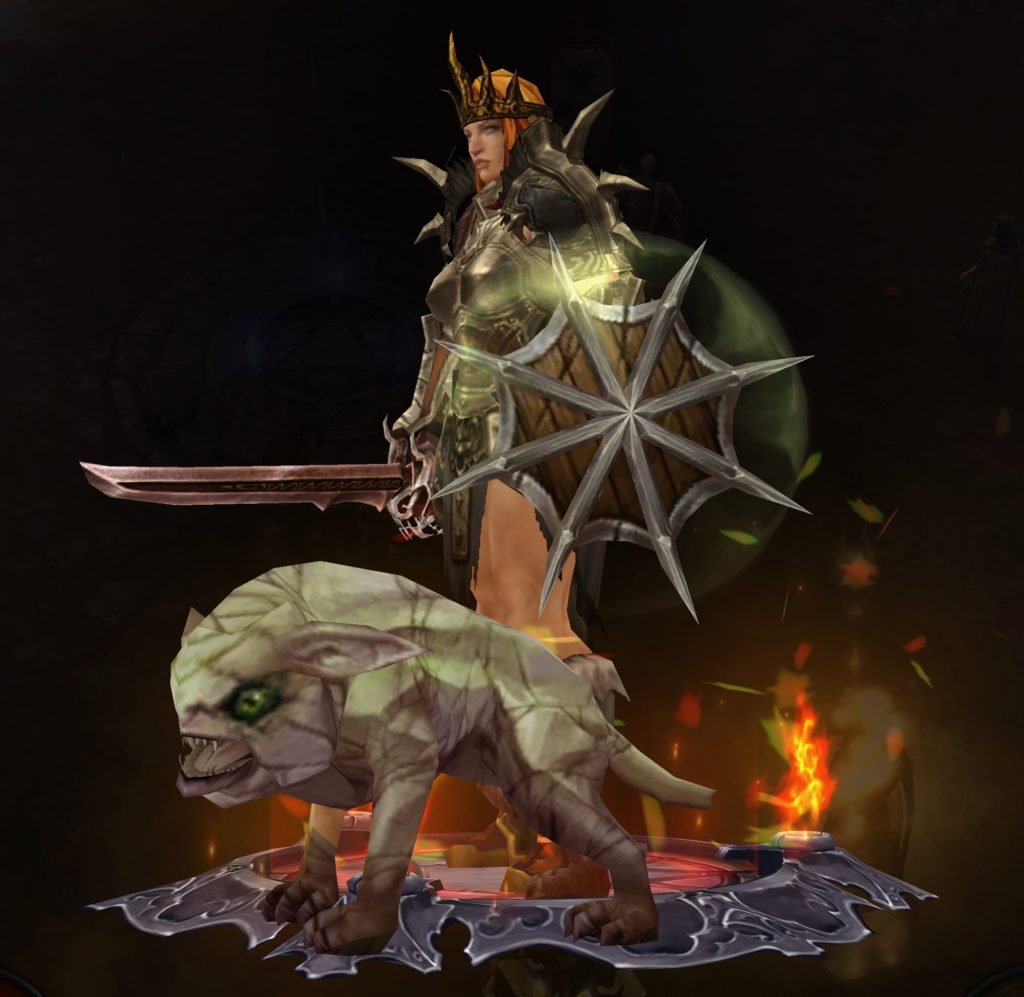 To me, Buddy looks like a dog-like creature. He doesn't have a nose or snout, has teeth that remind me of a piranha, and seems to be missing part of his tail. I'm not entirely sure what, exactly, this pet is supposed to be, but his behavior is sort of dog-like. He's got the perfect mix of "cute-ugly"!
#BlaugustReborn
Buddy is a post written by Jen Thorpe on Book of Jen and is not allowed to be copied to other sites.
If you enjoyed this blog post please consider supporting me on Ko-fi. Thank you!