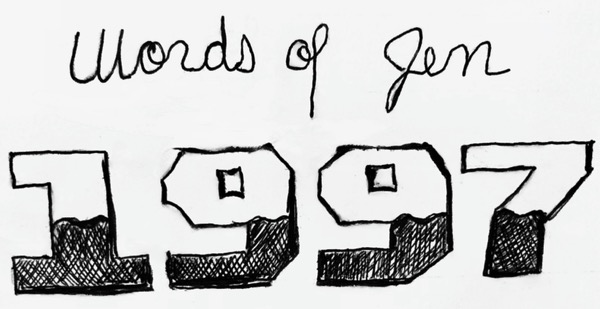 The Words of Jen 1997 series started in November of 2021, as part of NaPodPoMo (National Podcast Post Month). In this series, I read to you pieces from a hand-written journal that I was required to write as part of my student teaching experience in 1997.
I read "End of the Journal" on Episode 096 of Words of Jen (the 1997 Series).
If you enjoyed this episode please consider supporting me on Ko-fi. Thank you!
Podcast: Play in new window | Download
Subscribe: RSS