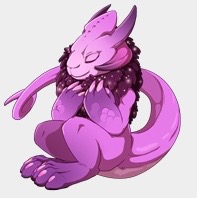 Flight Rising is a fun, browser-based game, where players control a Lair full of dragons. Every month, there is a festival that honors a specific dragon flight. The 2016 Starfall Celebration took place starting on September 25, 2016, and ending on October 1, 2016. It honors the Arcane Flight.
There are special Familiars that can be obtained while a festival is happening. A Familiar is like a pet for your dragons. Players can click on them once a day to earn Treasure – and occasionally a chest. The Enchanting Goblin was the special Familiar of the 2016 Starfall Celebration.
All of the artwork in this post is copyright of Flight Rising.
I try and obtain the special holiday Familiars while the festival is going on. To do so, players have to collect up the currency that corresponds to the festival. This can be done simply by Gathering food. The holiday currency will randomly drop. It is also possible to purchase a special Familiar that you missed out on from the Auction House. Be prepared to spend some Gems.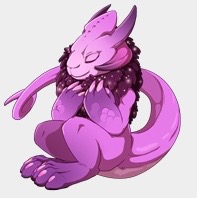 This is what the Enchanting Goblin looks like.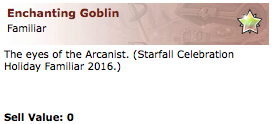 Enchanting Goblin: – Familiar – The eyes of the Arcanist (Starfall Celebration Holiday Familiar 2016.) – Sell Value: 0
I gave the Enchanting Goblin to a dragon who was wearing fuchsia colored accessories.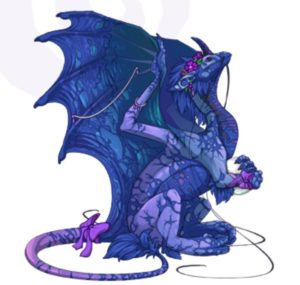 Frostfall is a female Pearlcatcher
Primary: Storm Iridescent
Secondary: Blue Shimmer
Tertiary: Blue Crackle
None of the accessories that Frostfall is wearing have anything to do with the 2016 Starfall Celebration. They are items that randomly came to me when I opened up the chests that I got by leveling up Familiars. For a while, I was trying to match new Familiars with dragons that they resembled. I did not have enough time during the 2016 Starfall Celebration to obtain any of the other Holiday items.
Flight Rising: Enchanting Goblin is a post written by Jen Thorpe on Book of Jen and is not allowed to be copied to other sites.
If you enjoyed this blog post please consider supporting me on Ko-fi. Thank you!