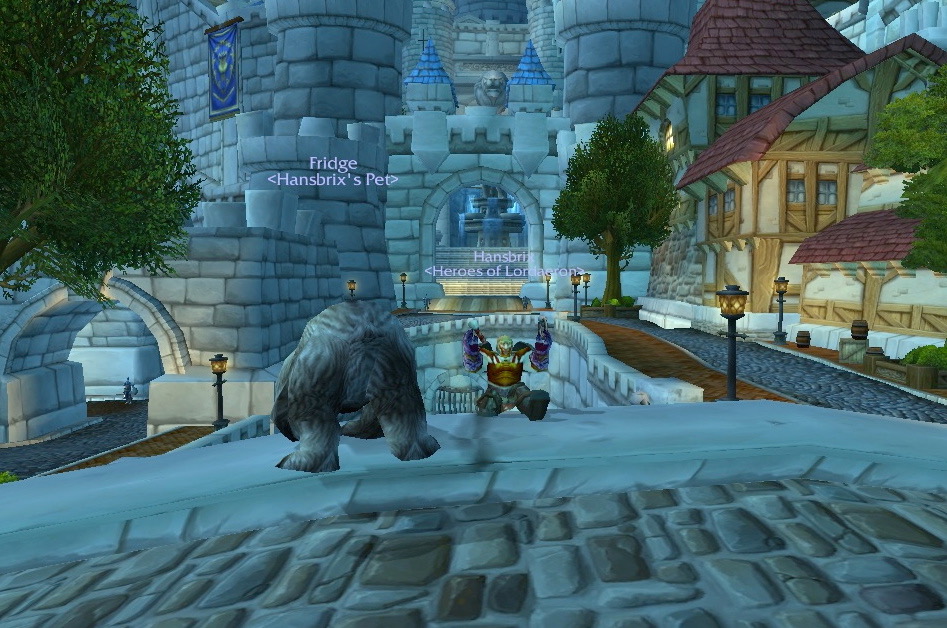 The part I had the most fun with this year involved part of the "Bad Example" achievement. In previous Children's weeks, I'd managed to eat ice cream and a tasty cupcake in front of my orphan, (without offering him any).
The only food Zoeiei was high enough level to eat was the Delicious Chocolate Cake. Medros was kind enough to offer to make one for me. I just so happened to have some small eggs in my bag, which I gave to him. Here is Hansbrix, dancing to amuse me, while I was waiting for Medros to gather up a few more ingredients for the Delicious Chocolate Cake.
The screenshots you see in this blog were taken on May 2, 2012
Eventually, Hansbrix and I decided to go help gather up ingredients. We now needed enough for two cakes, one for me, and one for Hansbrix. This probably sounds boring, but was actually super fun, as the three of us used Guild Chat to keep each other updated as we grocery shopped.
Medros made Delicious Chocolate Cakes for both me and Hansbrix. Here I am, eating it, as my Human orphan child watches. I didn't know the cake came with fireworks!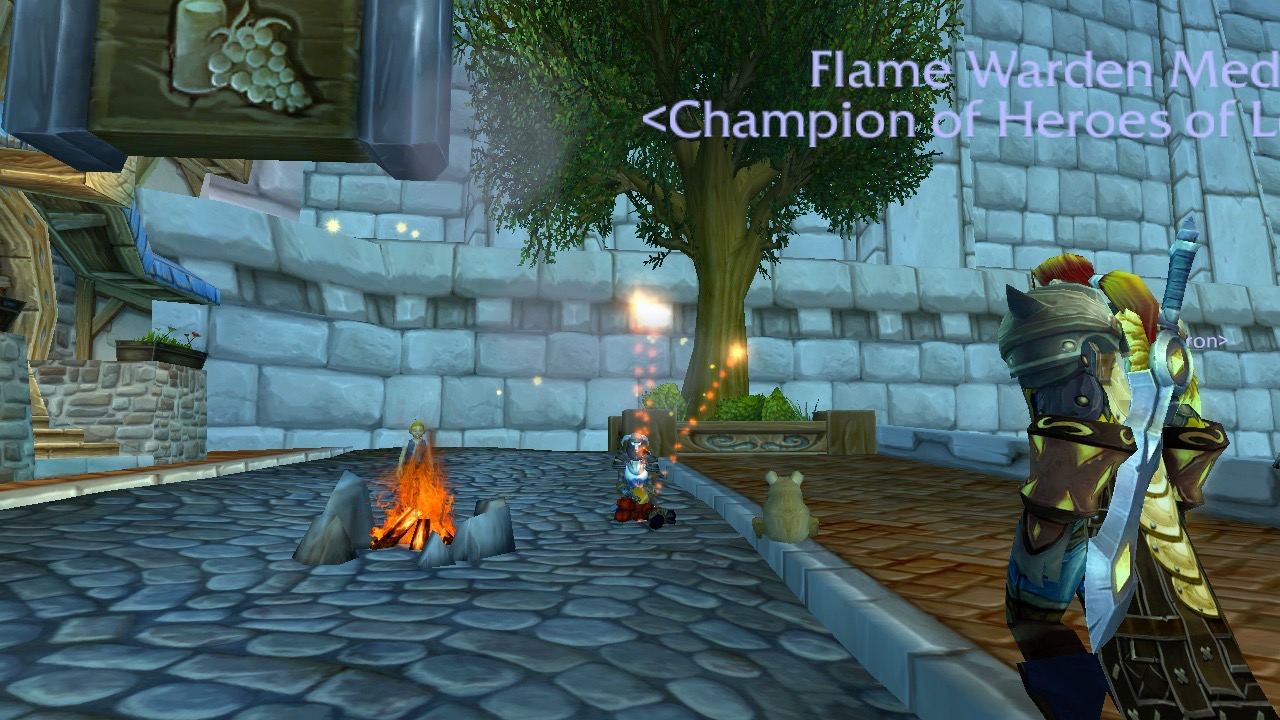 Unfortunately, Hansbrix forgot to bring out his orphan before he started eating his Delicious Chocolate Cake! This lead to much giggling (on my part), and another shopping trip, (which we updated through Guild Chat). It is this sort of silliness that I find to be the most fun in WoW.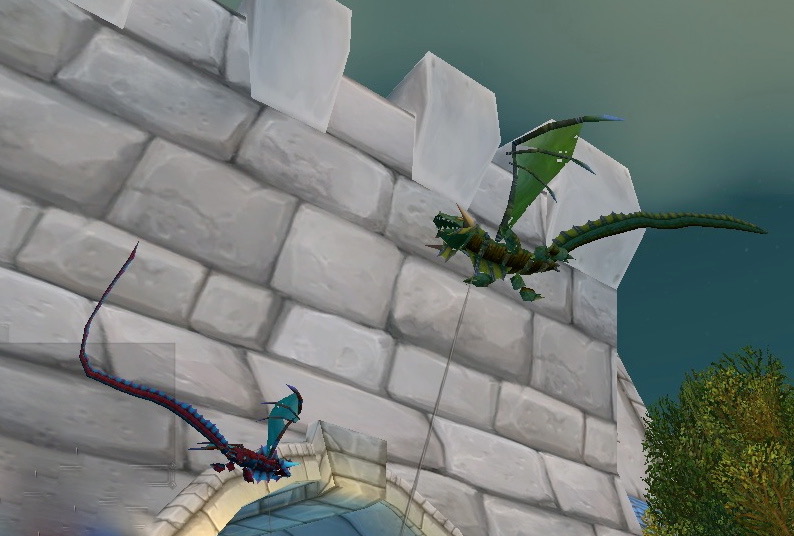 Other things were fun, too. Dragon Kites!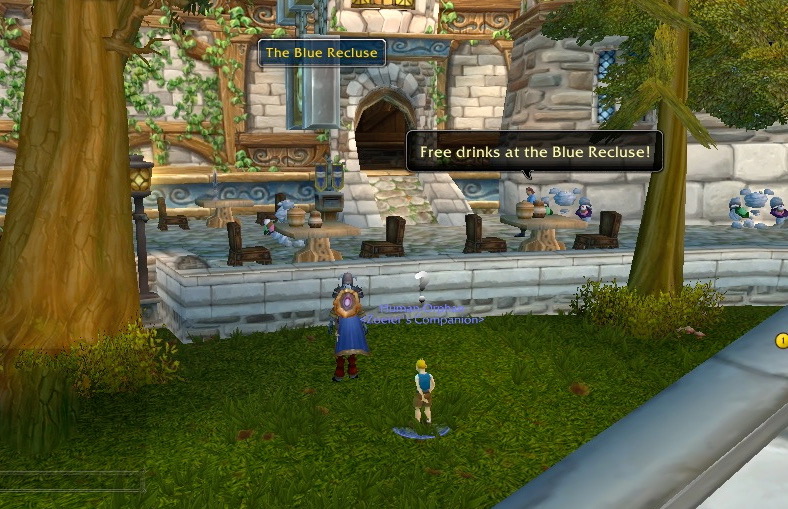 This is NOT the ice cream shop! (But it is nearby).
Randis: I'm really sorry you lost your king. But in a way, it's like he's with you forever!
Words of wisdom regarding King Magni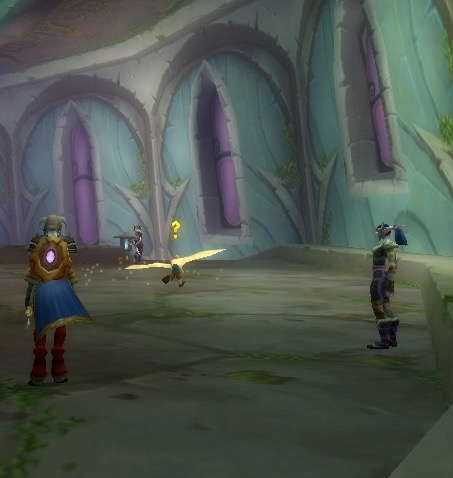 Don't get too close to the sun, there, Icarus.
Foam swords! A perfect gift for the orphan children (as I drop mine off for the day).
I got a cute pet called Scooter the Snail!