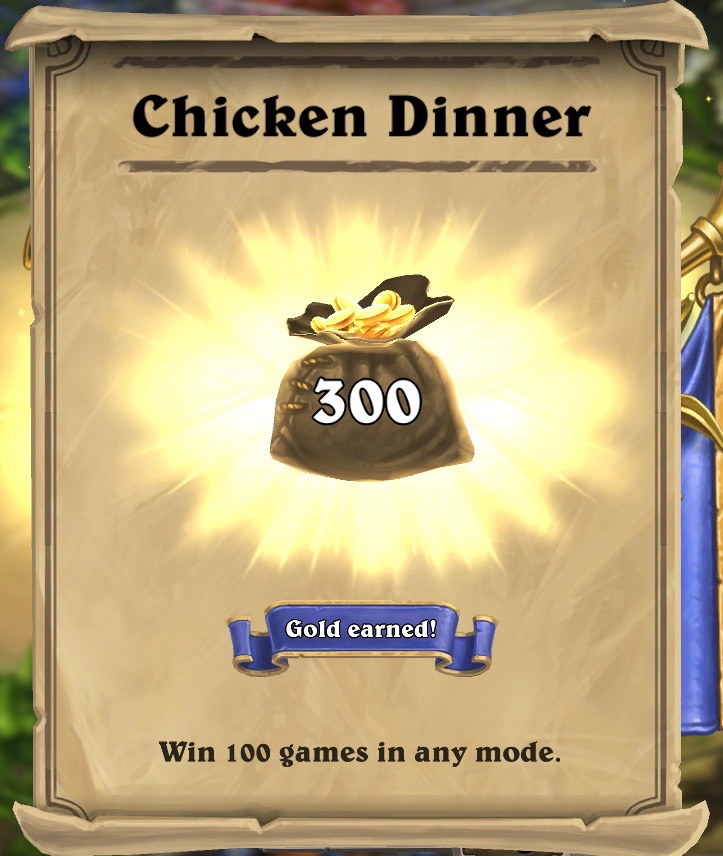 Chicken Dinner is a reward that players can earn in Hearthstone. To get it, you have to win 100 games in any mode. It gives the player 300 gold.
To me, that means the game counted all my wins in regular Play, Ranked Play, and against the Innkeeper. (It would have counted my Arena wins too, if I had any).
I earned this reward on March 9, 2015. I had no idea that this reward even existed. A quick check of some forum posts indicates that there is some debate about whether or not the game really counts a player's wins in any mode. Others seem to be unsure if this reward is still in the game and available for players to win. Yes, it is still there!