Neko Atsume is a game where you collect cute cartoon cats. Entice them to come play in your home/yard by putting out items that will attract the cat's attention. The Scratching Board is popular with many cats.
The screenshots in this blog post were taken in 2017.
The flavor text for the Scratching Board says: A chunk of two-by-four covered with fabric that your cats can sink their claws into. Buy one to curb those razor-sharp paws.
Pepper
Ganache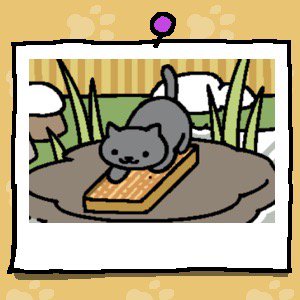 Shadow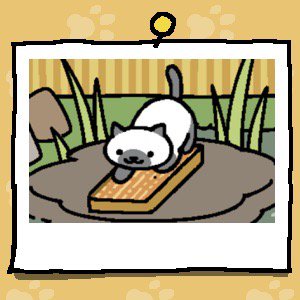 Marshmallow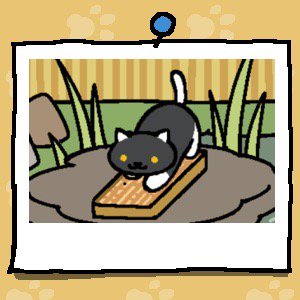 Socks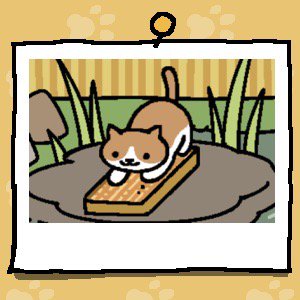 Cocoa
Melange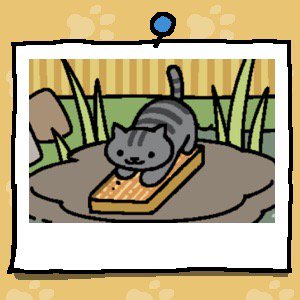 Misty
Sunny
Willie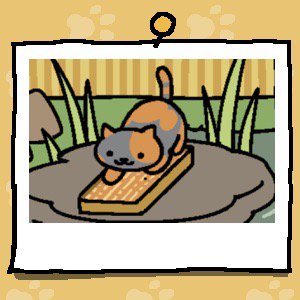 Spooky
Caramel
#Blaugust2021
Neko Atsume: Scratching Board is a post written by Jen Thorpe on Book of Jen and is not allowed to be copied to other sites.
If you enjoyed this blog post please consider supporting me on Ko-fi. Thank you!