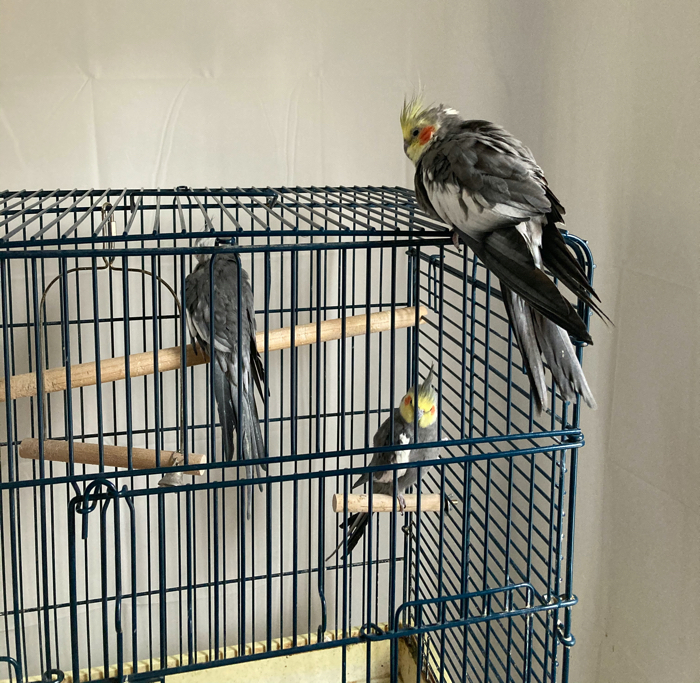 Pepper was the first cockatiel to figure out how to get on top of this cage. It is an impressive feat for a 28-year-old bird. He seemed very pleased with himself!
He was having a lot of trouble climbing in the other, much larger, cage. Vertical bars aren't easy for him to grasp anymore. Fortunately, he was able to quickly realize that this cage has horizontal bars, which he can climb.
His plan after reaching the top of the cage for the first time? To take a nap!
Pepper Climbed to the Top is a post written by Jen Thorpe on Book of Jen and is not allowed to be copied to other sites.
If you enjoyed this blog post please consider supporting me on Ko-fi. Thank you!