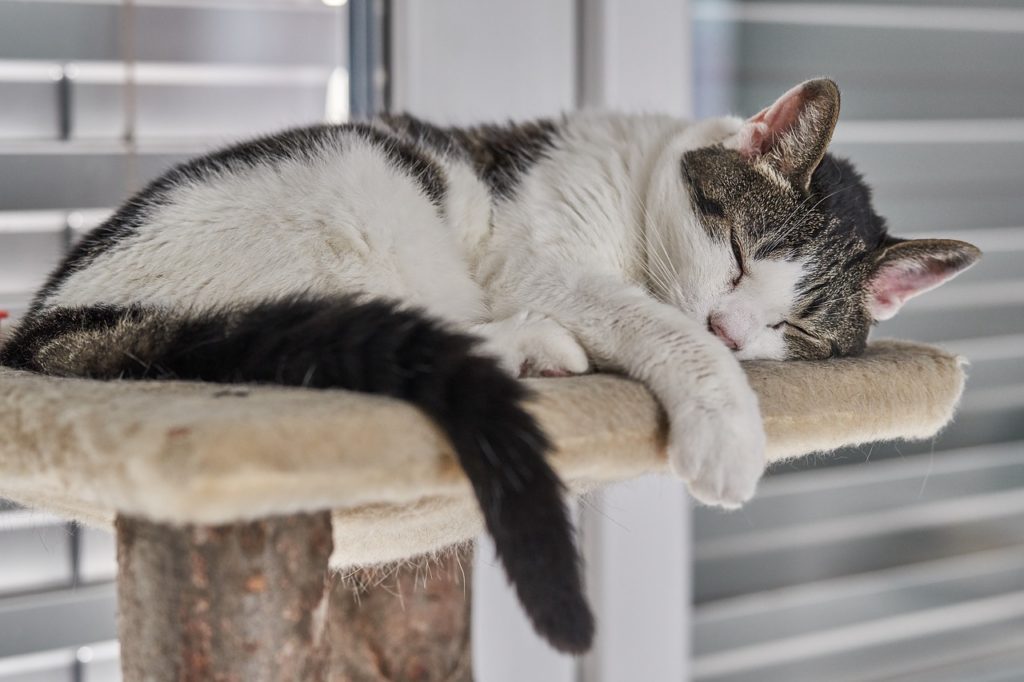 Today was Day 22 of the 2017 Fall pollen season.  All I want to do is sleep, but I got up and finished some writing work anyway.  This is not my cat.  I found the photo on Pixabay and felt it was a good image to use to explain how exhausted I am right now.  Pollen has a cumulative effect (at least, it does for me).  So, the longer pollen season goes – the worse I feel.
The pollen count today was an irritating 8.6.  My sinuses hurt, but this isn't new.  So far there is no sign that I have a sinus infection.
I did not have to go outside for any reason at all today – so I didn't leave the house.  This allowed me to sleep in and try and recover from not only Fall pollen season 2017, but also the recent doctor and dentist visits.
Overall, I would not recommend back-to-back appointments where a medical professional does things to your body that make it hurt and/or bleed during a pollen season.  It is impossible to know for certain what the pollen count will be for more than a few days ahead, so I took my chances when I scheduled those appointments.
Resting is a post written by Jen Thorpe on Book of Jen and is not allowed to be copied to other sites.
If you enjoyed this blog post please consider supporting me on Ko-fi. Thank you!