In 2015, I suffered through the worst pollen seasons I've ever experienced.  The spring pollen season went away – and the fall pollen season started not long after that.
I knew I would be going through the same allergen induced agony again this year.  I believed it would be easier since I had lived through it before and kind of knew what to do to alleviate the worst symptoms.  You can probably tell from the "selfie" at the end of this blog that I was in a ton of pain by the end of August.
Here begins the "Saga of the Rising Pollen Count".  Fall pollen season started early August, and decided to just go ahead and party all month long.  Meanwhile, I'm struggling to do things that were much easier to do just a few weeks ago.  I'm frustrated, so I'm writing allergy haiku of frustration on Twitter.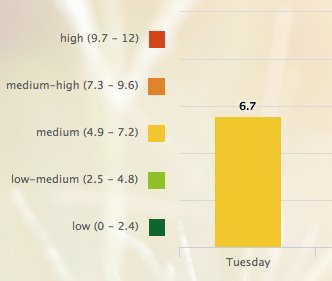 Today is awful
Pollen count six point seven
I am struggling
August 9, 2016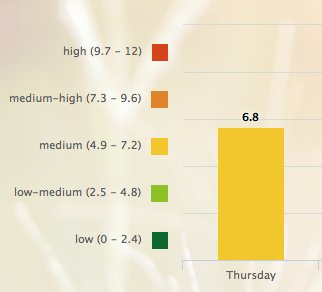 Pollen count today
A terrible six point eight
I am suffering
August 11, 2016
Today's pollen count
Bit better than yesterday
Still not good for me
August 12, 2016
Today's pollen count
An irritating seven
And so… it begins
August 13, 2016
Pollen count seven
For second day in a row
Flat out exhausted
August 14, 2016
Pollen count today
May as well be a seven
Six point nine – not good
August 15, 2016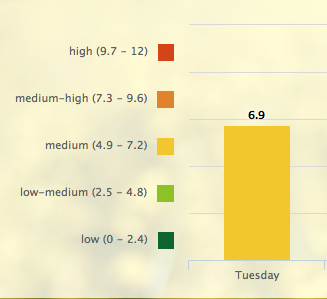 We need groceries
Pollen count is six point nine
Gotta go outside
August 16, 2016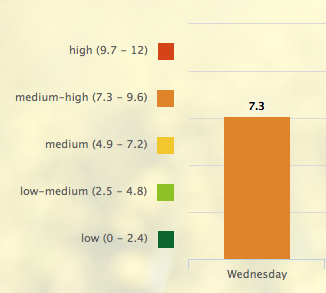 Sick as hell today
Pollen count seven point three
Now in danger zone
August 17, 2016
"Poisoned" with pollen
Counteract with Benadryl
My mind floats away
August 17, 2016
Sun's coming up
Pollen count already high
Gonna sleep through this
August 18, 2016
Seven point three now
Itching eyes and sinus pain
Worst is yet to come
August 19, 2016
Gonna go outside
Starbucks doesn't deliver
I need an iced chai
August 19, 2016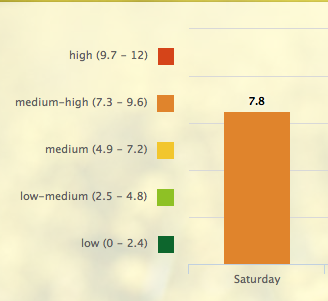 Seven point eight now
Pollen count over seven
Four days in a row
August 20, 2016
I'm losing hit points
Cumulative damage from
Pollen in the air
August 22, 2016
Acupuncture day!
Gonna help me to survive
Pollen, smoke in air
August 23, 2016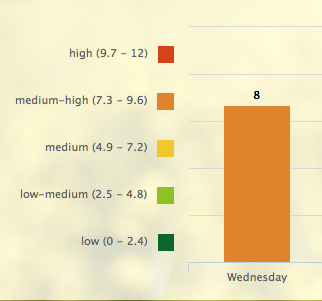 Pollen count at eight
Benadryl for breakfast day
Very grumpy me
August 24, 2016
Pollen eight point three
Those who have no allergies
Will feel this one
August 25, 2016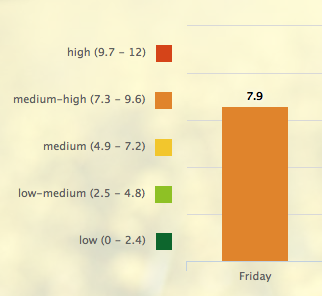 I have lost track of
Number of days I've suffered
From the pollen count
August 26, 2017
Running high fever
Body fighting allergens
Like they're a virus
August 27, 2016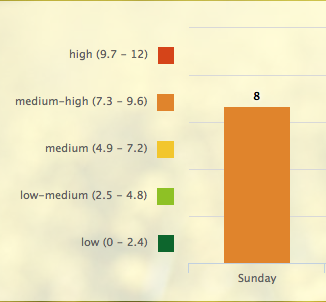 Pollen count is eight
All I'm good for is sleeping
And video games
August 28, 2016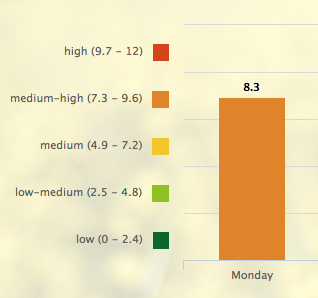 Sleeping way too much
Woke up sick once again
Pollen season sucks
August 29, 2016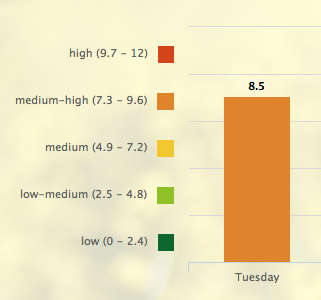 Pollen count today
Is a painful eight point five
Days of pain ahead
August 30, 2016
Pollen eight point six
Comprehension fades away
Taking ALL the drugs
August 31, 2016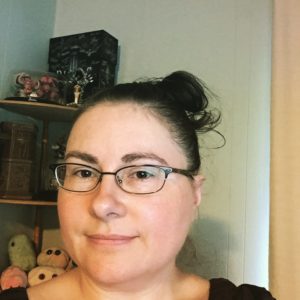 Posted new "selfie"
Pollen slowly killing me
I am still alive
August 30, 2016