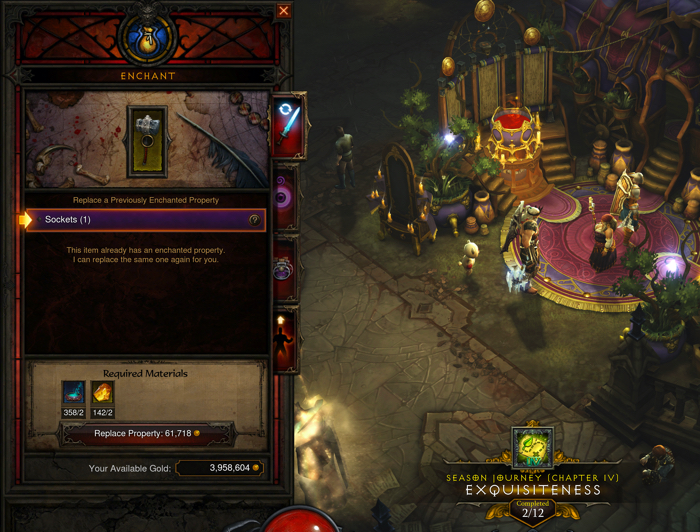 In this video, my Hardcore Barbarian started off at Level 25. I ran him through a Nephalem Rift on Hard difficulty to try and level him up a bit.
After finishing the Nephalem Rift, I made my second attempt to get a socket on a weapon. (Last time, I learned that Shields do not count as weapons). This time, it was a success!
By the time I was done, Ares the Hardcore Barbarian was Level 28.
Season 19: Nephalem Rift and a Socket is a post written by Jen Thorpe on Book of Jen and is not allowed to be copied to other sites.
If you enjoyed this blog post please consider supporting me on Ko-fi. Thank you!
Podcast: Play in new window | Download
Subscribe: RSS