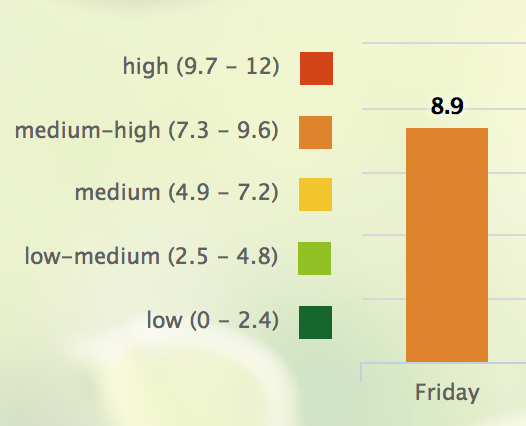 Sleeping too much AND taking naps.
It is raining raining raining today, and I LOVE it!
Breathing somewhat better than I have in days. The pollen count says 8.9, but it doesn't feel like it thanks to the rain.
Yesterday, and today, I have somehow developed muscle pain in my shoulders and chest. Last time I felt that way…I had bronchitis. I'm hoping it goes away. It's not bad today as it was yesterday. Maybe it's because of pollen overload.
Spring Pollen Season – Day Fifty-Three is a post written by Jen Thorpe on Book of Jen and is not allowed to be copied to other sites.
If you enjoyed this blog post please consider supporting me on Ko-fi. Thank you!