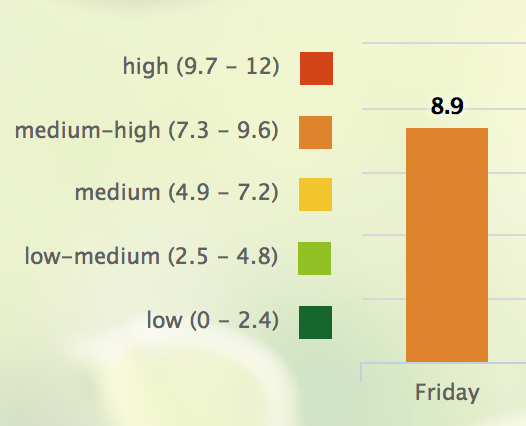 Sleeping too much AND taking naps.
It is raining raining raining today, and I LOVE it!
Breathing somewhat better than I have in days. The pollen count says 8.9, but it doesn't feel like it thanks to the rain.
Yesterday, and today, I have somehow developed muscle pain in my shoulders and chest. Last time I felt that way…I had bronchitis. I'm hoping it goes away. It's not bad today as it was yesterday. Maybe it's because of pollen overload.