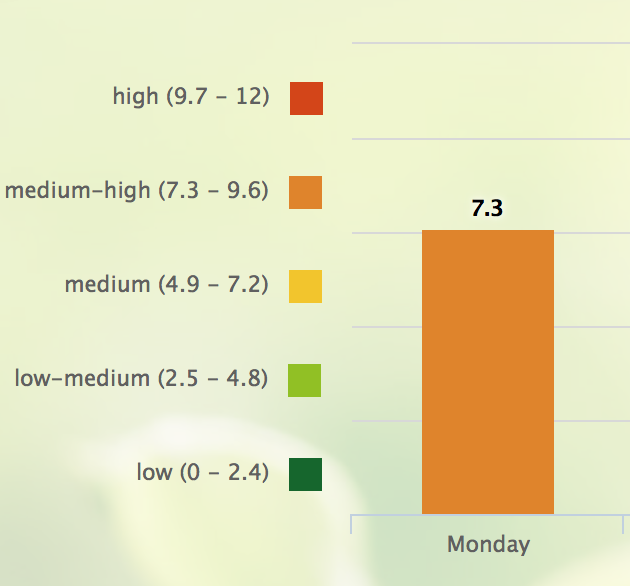 Today, the pollen count is 7.3. This is not good for me. I went outside anyway because I needed to go shopping for clothes. There is no way to know for certain how high the pollen count will be tomorrow (or in the next few days). So, I took a chance on the 7.3 day.
I hate shopping for clothes. It takes so much energy to try things on before buying them, and it is difficult for me to find things that fit no matter where I shop.
I prefer thrift stores to chain retail stores because you can get a lot from a thrift store for very little money. I also love that the clothing has already been worn in a little, and no longer has the … fabric stiffener?…. that most clothing in chain retail stores has.
Guess what? Yep, I'm allergic to that, too. It gives me hives.
Overall, the day was good. I got a dress and a shirt, and two hardcover books, for $8.00. My husband and I found a restaurant we had been wanting to try that now has gluten free bread. There was one thing on the menu I could safely eat (with only slight modifications).
I'm certain that I will pay tomorrow for the allergens I exposed myself to today.
Spring Pollen Season – Day Seventy-Five is a post written by Jen Thorpe on Book of Jen and is not allowed to be copied to other sites.
If you enjoyed this blog post please consider supporting me on Ko-fi. Thank you!