Shawn wrote this post about his first three birds.
This is as throwbacky as my bird photos go. My first cockatiel (Gordo) with two of the parakeets (green = Fluff, blue = Keeta) that were the first birds I ever had. Here they are enjoying some window time in my first apartment, circa 2001.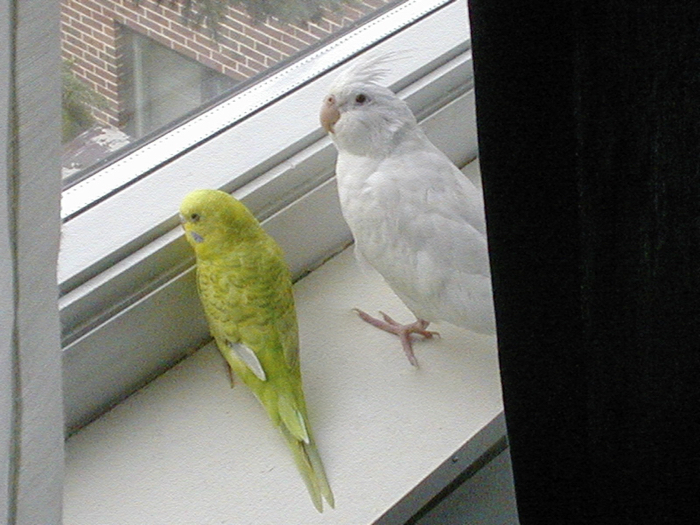 Photos by Shawn Thorpe
This post was originally posted on Book of Jen. It is not allowed to be posted to other websites.
If you enjoyed this blog post please consider supporting me on PayPal.me. Thank you!