Episode 13 of Candy Crush Saga is called Cupcake Circus.  There is a circus tent that has a cupcake at the very top of it.  There is no other reference to cupcakes in this Episode.
There is a clown who works at the circus.  The clown is balancing on a tightrope at the start of the Episode, explaining to the little girl character that the circus has run out of cotton candy.  She, as usual, offers to help him with that problem.
The decision to feature a clown could be considered a risky one.  There are plenty of people (both children and adults) who have a fear of clowns.  I was playing through Episode 13 at a time when people were reporting seeing Creepy Clowns in places like graveyards, woods, and on their security cameras.
Players cannot skip Episodes (or levels) in Candy Crush Saga.  A person who was playing the game, and who has a fear of clowns, would be stuck playing through it.  Or, they might quit the game.  Someone at King (the company that makes Candy Crush Saga) chose to put the clown on a tightrope – when they could have made a tightrope walker character instead.
It also seems strange to me that the clown is doing the job of a clown and as a tightrope walker. At the same time, he's thinking about the circus's inventory of cotton candy.  Is Cupcake Circus a one man show?  This Episode of Candy Crush seems kind of thrown together.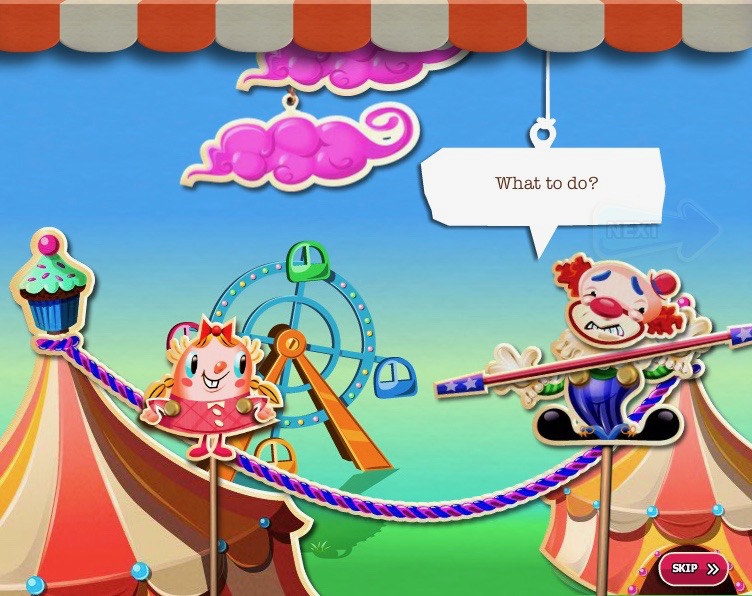 Clown: What to do?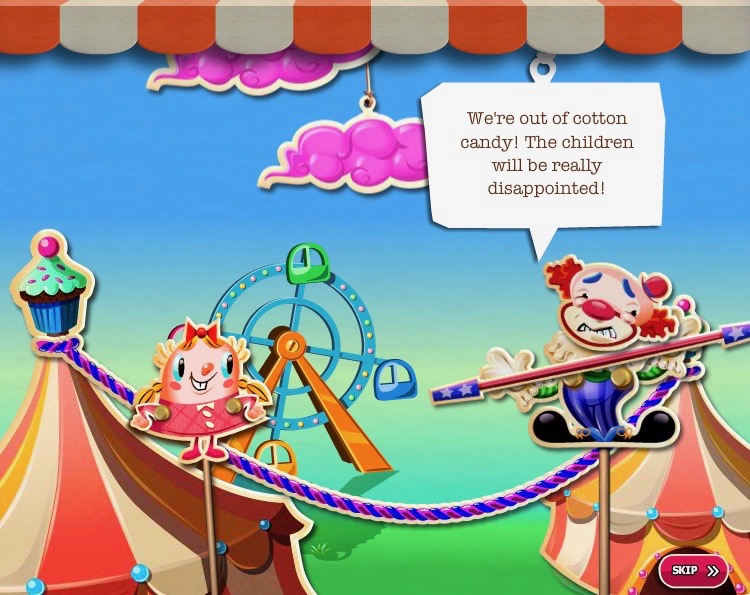 Clown: We're out of cotton candy!  The children will be really disappointed!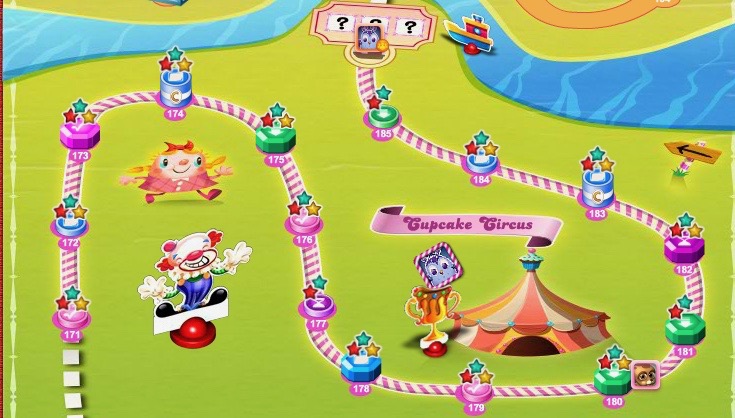 I earned 3 stars in all but three levels in Cupcake Circus.
I completed Episode 13 on August 7, 2016.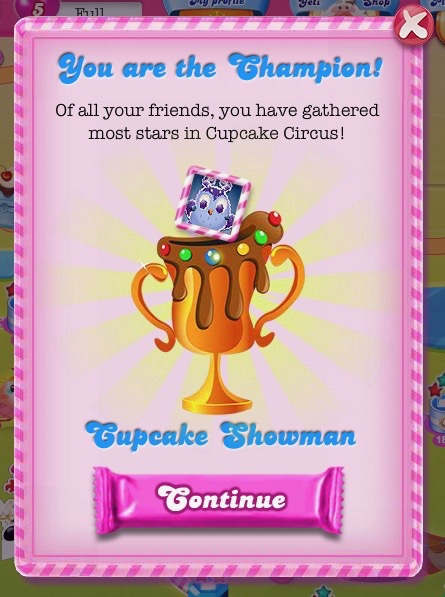 I earned the Cupcake Showman award.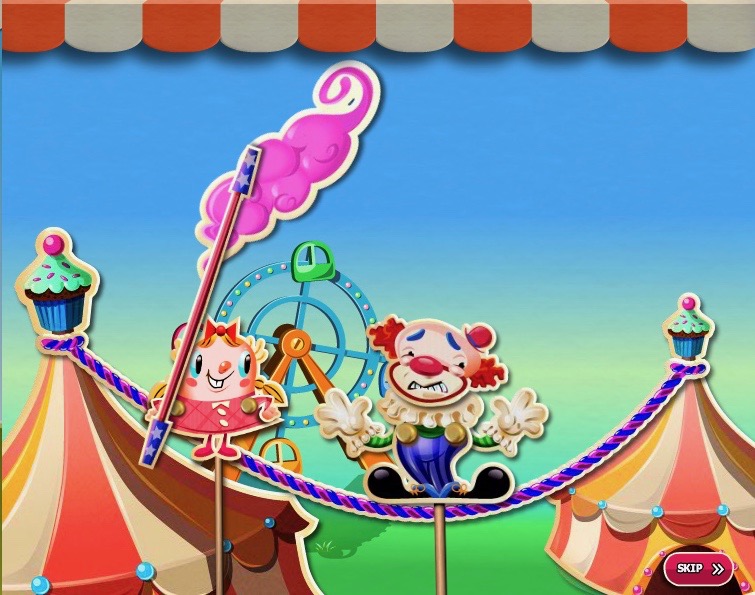 The little girl helped the clown by pulling down a cotton candy cloud and giving it to the clown.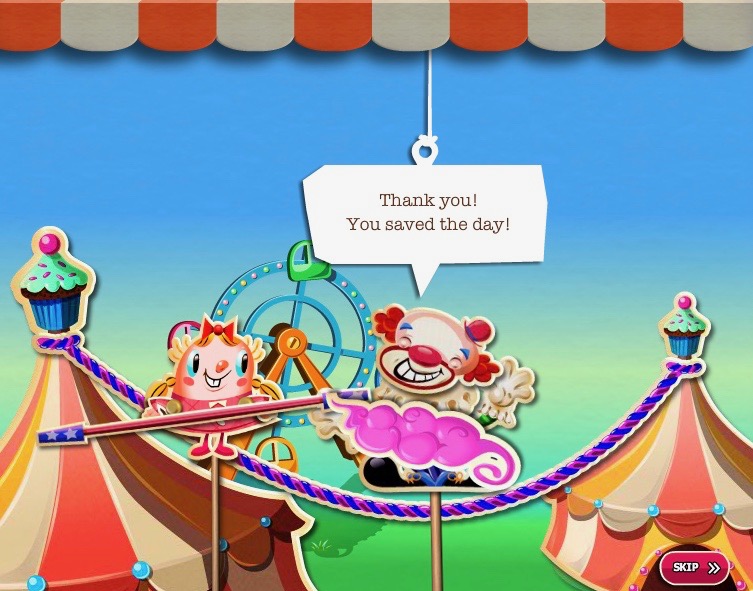 Clown: Thank You!  You saved the day!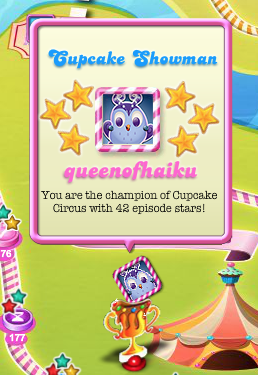 This is what the Cupcake Showman award looks like in game.  It says I earned 42 episode stars.