In addition to the Season Journey, there are also Season Achievements that players can work on.  Some of the easiest ones to get are what I call the "Leveling Achievements".
You can find this batch of Achievements in your Season Achievement board under the section called "General".  Players earn one of these Achievements starting when they hit Level 10 and ending when they hit Level 70.
Usually, the leveling "Achievement Toasts" pop up on the screen at the same time that a player hits level 10, level 20 (and so on).  For some reason, there was a bug in Season 7 that affected some, but not all, players.
As a result, my Season Achievements were not popping up when they were supposed to – until they did.  I logged in to Diablo III early this morning and watched all my missing "Leveling Achievements" appear, all in a row.
Rite of Passage: Reach level 10.
Mighty and Magical: Reach level 20.
Demon Slayer: Reach level 30.
Fearless Veteran: Reach level 40.
Forged in Fire: Reach level 50.

Hero of Sanctuary: Reach level 60.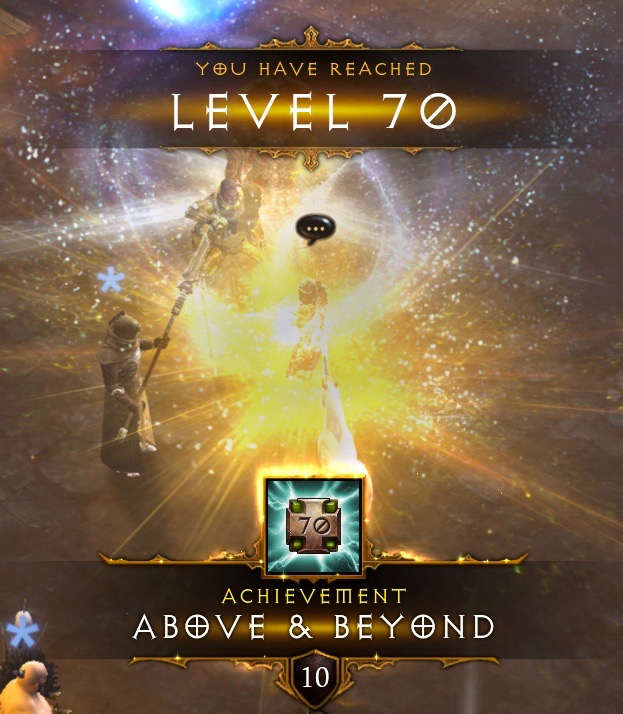 Above & Beyond: Reach level 70.


Players that reach Level 70 unlock the only Feat of Strength Seasonal Achievement.
Head & Shoulders: Reach level 70 in the Season.
Players who complete Head & Shoulders get two Item Transmogrify rewards.
These two Items are part of what I think of as the "Transmog Set".  It does not give players wearable set pieces.  Instead, it lets players transmog their helm, and their shoulders, to a new look.
The "Transmog Set" was originally released in pieces: 2 in Season 1, 2 more in Season 2, and the last 2 in Season 3.  Today, the Seasons follow that same pattern.  Players that want to collect the entire set of transmogs need to play three consecutive Seasons.