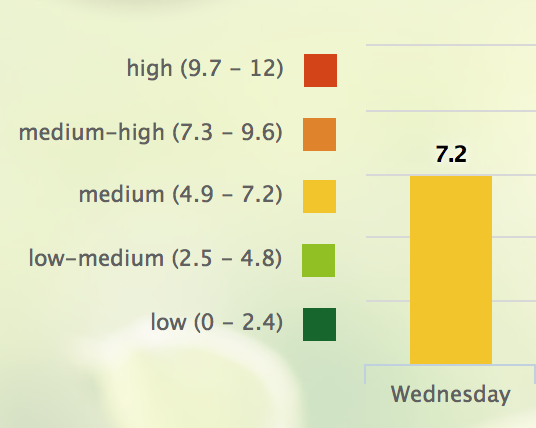 Today's pollen count was 7.2, which isn't good for me but is heading in the right direction. I need about two weeks straight of the pollen count being 6 or lower before I can get better.
It rained a little bit today, on and off, which also provided intermittent help.
I started out the day overloaded from allergens because I did some cleaning yesterday. This is typical for me, and I was emotionally prepared for the symptoms. Allergy medications sort of "stifle" symptoms for a while – but the allergens I breathe in while cleaning will cause symptoms later. It's a trade off.
Today, we received a cockatiel who lost his mate and needed to be in a home that had other birds. Our little flock of four cockatiels took to the new bird right away – but he's not ready to move into "the big cage" yet.
Long story short, I gave all my energy to the new bird and helped him to calm down. We both needed a big, long, nap after that.