This is The Stomach. I got him in Season 13 from a Menagerist Goblin. The flavor text on this pet says: He's got a helmet and an appetite. What else could you want? 
The Menagerist Goblins are the only kind of Goblin that can drop pets. The pet will appear as a Legendary item. Pick it up, and it goes directly into your bag. Click on the item, and the newly found pet will automatically be placed in your pet collection in the Wardrobe.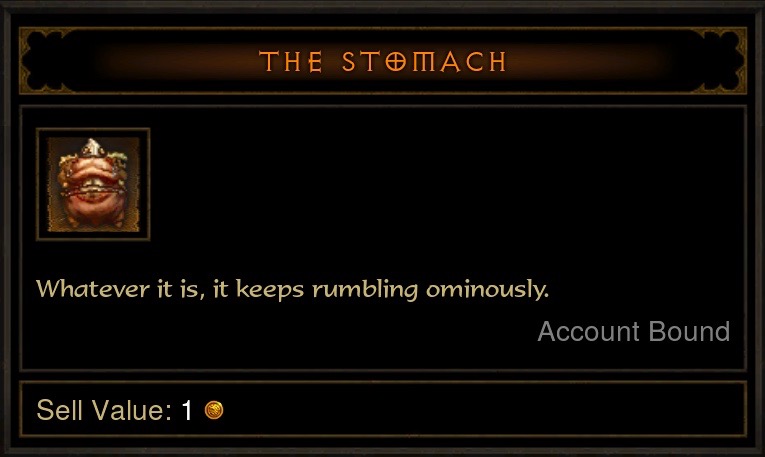 The Stomach: Whatever it is, it keeps rumbling ominously.
Players can equip any pet that is in their Wardrobe, including The Stomach. I think it looks like a mini-Ghom.
Here are some closeup screenshots of The Stomach following around my Necromancer and the Templar.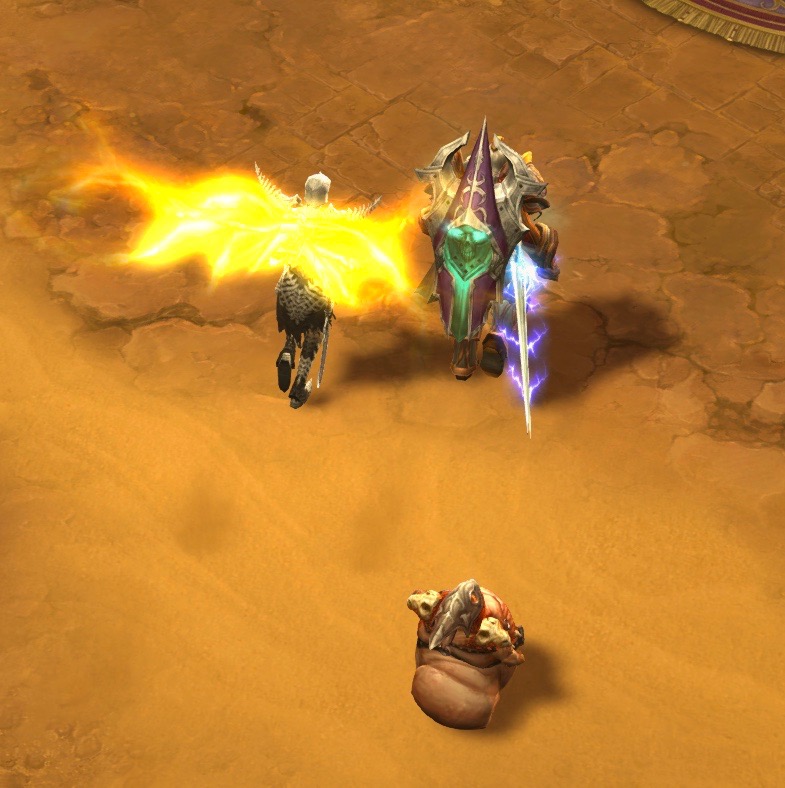 Whenever I get a new pet, I start using it as soon as I get back to town. I usually stick with the newest pet until I obtain the next one. This time, I switched pets because I was streaming and someone in chat wanted to see Blaine's Bear instead.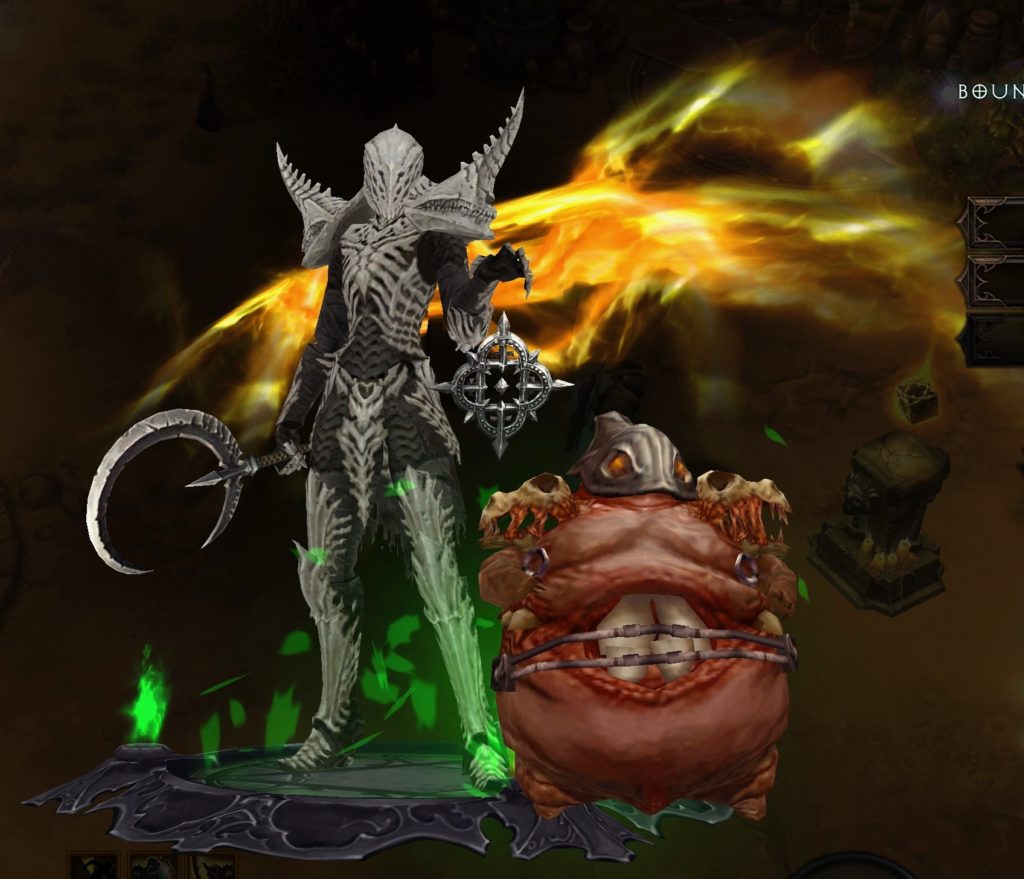 Here is my Necromancer with The Stomach.
#BlaugustReborn
The Stomach is a post written by Jen Thorpe on Book of Jen and is not allowed to be copied to other sites.
If you enjoyed this blog post please consider supporting me on Ko-fi. Thank you!